Son of former Libyan leader Gadhafi freed after being kidnapped
Comments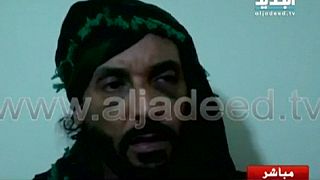 Hannibal Gadhafi, a son of former Libyan leader Muammar Gadhafi, has reportedly been freed after being kidnapped by an unknown Lebanese group.
He purportedly appeared in a video appealing for information about the fate of a Shiite cleric who went missing in Libya decades ago.
Moussa al-Sadr, one of Lebanon's most prominent clerics in the 20th century, vanished, along with two other people, during a day trip to Tripoli in 1978.