Geneva police launch major operation as part of search for suspects linked to Paris attacks
Comments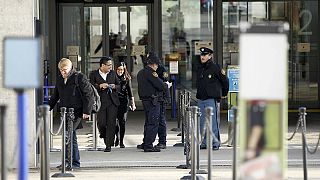 Police in Geneva have launched a major operation linked to the hunt for terrorists involved in the November 13 attacks on Paris.
The state of alert in the Swiss city was raised and the numbers of police increased.
A security guard at the United Nations complex in the city told Reuters that four individuals were being sought.