Dow Chemical and Dupont 'in advanced talks' over mega merger
Comments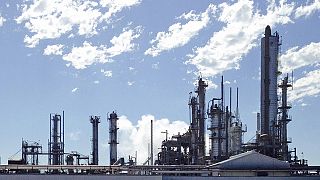 Merger talks are said to be at an advanced stage to create a chemicals giant with a market value of more than 120 billion dollars.
The deal between two US companies, Dow Chemical and Dupont, would face regulatory approval in several countries.
Reports quoting 'people familiar with the matter' say that under what would be the largest deal in the chemicals industry, the newly merged giant could then break up into different businesses.
Neither company immediately commented.
One report said an agreement may be announced as early as this week.
Dupont is over 200 years old but has suffered recently from the strong dollar.
Why Dow and DuPont had to merge https://t.co/RYsSDKR8erpic.twitter.com/c3pzOoOH4B

— Fortune (@FortuneMagazine) December 9, 2015