French PM calls for opposition vote in bid to stop National Front election win
Comments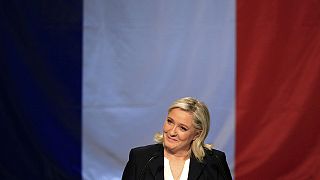 France's mainstream political parties are scrambling to stop the rise of the far-right National Front – after its historic first-round lead in regional elections.
In a bid to make sure Marine Le Pen's party does not win the final round on Sunday, the ruling Socialists have pulled out of two regions where they came third.
Supporters are being told to back Nicolas Sarkozy's conservative Republicans instead.
"I take responsibility. This is the main difference between us and Nicolas Sarkozy, between me and Sarkozy," said Manuel Valls, French Prime Minister.
"When you're a public person, you have to take responsibility and make a choice.
"When you love a country, you don't hesitate, we go straight ahead and we call for a vote for the Republicans."
The National Front came first in six of 13 regions in the first round vote – its best showing ever. It bolsters Le Pen's position as a serious contender for the 2017 presidential election.
"The Socialists took a decision that I respect, it's their choice and they did it without us asking them anything," said Sarkozy.
"They were very clear about their decision. And us, we chose to keep our lists."
The National Front has been boosted by fears over last month's deadly attacks in Paris. But it has also been gaining ground for years among voters frustrated about unemployment and immigration – and who are disillusioned by mainstream politics.