Maduro accepts defeat after historic Venezuela vote
Comments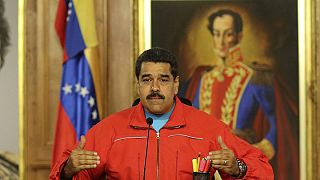 Venezuela's President Nicolas Maduro has acknowledged defeat after the country's opposition coalition won 99 seats to the ruling Socialist's 46 seats.
The election board announced the results with some districts still to be counted.
Maduro's quick acceptance of the results eased tensions in the volatile nation, although he blamed his defeat on a campaign by business leaders and other opponents to sabotage the economy.
"Looking at these results, we are here, with morals and ethics, to recognise these adverse results, to accept them and to tell our Venezuela that our constitution and democracy have triumphed. We accept this," said Maduro.
Leaders of the Democratic Unity coalition and their supporters were jubilant, even though their victory was mainly due to voter frustration at Venezuela's deep economic recession, food shortages and the world's highest inflation.
It's the first time in 16 years, that favour of the country's right-wing opposition.