Defiant Londoners keep living their lives despite Tube stabbing and terror threat
Comments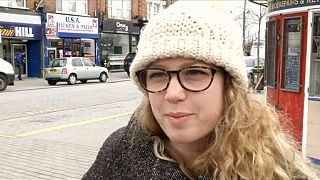 Undaunted London-dwellers were still taking the Tube on Sunday at Leytonstone station, despite the knife attack there a day earlier by a man reportedly shouting 'This is for Syria'.
I am going to continue with my way of life as it is
Travellers are determined not to be intimidated by the stabbing or the terror threat.
"I am going to continue with my way of life as it is. I feel that they achieve nothing by being violent," said Kathy Melbon.
Catherine Hegarty, who was near the station on Saturday evening, was full of praise for the way in which the police handled the incident.
"The police reacted really quickly," she said.
"I was on the bus. They had everything stopped and everything cornered off so the reaction was really quick. That's really good so everyone is on alert. If things are going to happen, they are going to happen, unfortunately."
Emily Medway was also continuing with her day to day affairs.
"What happened yesterday is really awful but it is just one person who obviously has some wild ideas and so I don't think it is going to happen again," she said.
"There is no point in worrying about travelling because otherwise you would never go anywhere."
The stiff upper lip response has been echoed by London's Metropolitan Police which says members of the public should remain alert and vigilant, but should also keep calm.
Cmdr Walton re #Leytonstone "We are treating this as a terrorist incident. I would urge the public to remain calm, but alert & vigilant"1/2

— Metropolitan Police (@metpoliceuk) 5 Décembre 2015
Police are, however, preparing themselves should the worst happen.
Last week, London firearms officers took part in a simulated exercise on how to tackle a Paris-style mass shooting incident.
Met Police firearms officers simulate terror attack in London following #ParisAttackshttps://t.co/gGqcGbLgCjpic.twitter.com/HRVg5Dob4I

— HuffPost UK (@HuffPostUK) 2 Décembre 2015