Islamist militant kills his mother and wife in Lebanon blast
Comments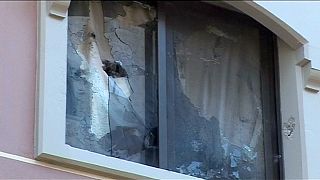 A suspected Islamist militant killed died along with two members of his family when he blew himself up as the army raided his home in northern Lebanon.
The explosion killed his wife and his mother.
At least another ten people were wounded in the blast including four security personnel.
The security raid was the latest in a series since two ISIL suicide bomb blasts claimed the lives of 44 people in Beirut last month.