Swiss government says will impose immigrant quotas if no EU deal reached
Comments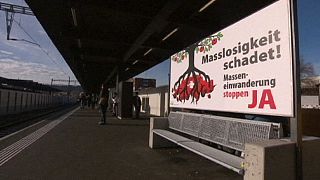 Switzerland, not part of the EU but part of its free-trade and Schengen zones, has long been at the spearpoint of European-wide hesitation about the benefits of mass migration.
A 2014 referendum revealed a majority thinks it has gone far enough.
The government now says it wants to limit what it calls "mass immigration", and is threatening to end talks with the EU over the subject.
President Simonetta Sommaruga says that failing a deal Switzerland will draw up its own unilateral legislation by March.
The referendum demanded lawmakers draw up immigrant quotas. These have to comply with EU rules by 2017, or the government must draw up quotas, EU agreement or not.
Switzerland already has an EU population of 1.3 million, and some 300,000 EU citizens cross its borders for work every day.