FIFA walls continue to close in
Comments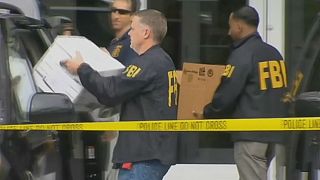 The offices of a sports marketing company in Miami were raided by the FBI on Thursday.
Officers raided Media World, which allegedly paid bribes in connection with FIFA's deepening corruption scandal.
The raids quickly followed those carried out in Zurich by Swiss Police, which led arrest of two Fifa vice-presidents – Concacaf president Alfredo Hawit and Conmebol president Juan Angel Napout.
Both men have been suspended for 90 days pending investigation and have been added to a US indictment list, which now takes the number of wanted to 16 FIFA officials.
That list also includes former Brazil football chief Ricardo Teixeira and his successor Marco Polo del Nero.
The US has also requested the extradition of former Honduran president and the country's former football boss Rafael Callejas due to his alleged implication in the corruption scandal.
FIFA's reform committee on Thursday said any meaningful change to FIFA must come from within – that uphill battle was highlighted further this week when the Argentine Football Association's attempt to hold a democratic election ended in farce when organisers discovered an extra vote among the 75 cast by the assembly.