Switzerland: HSBC whistleblower jailed for five years
Comments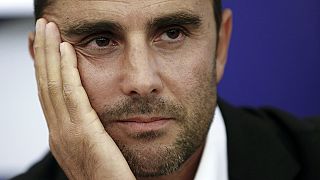 A former HSBC bank employee, who leaked information on clients and their tax situation, has been jailed for five years.
Herve Falciani, who worked for the company's Geneva private bank, was convicted of aggravated industrial espionage.
The 43-year-old French citizen did not attend his trial in Switzerland.
"The Federal Criminal Court did not believe Falciani's explanations at all and it clearly understood that this person acted only in greed and with a personal and financial goal," said Laurent Moreillon, an HSBC lawyer.
HSBC's Swiss arm has been in the spotlight since 2008, when Falciani left Geneva with files that were leaked to the media. They were alleged to show evidence of tax evasion by clients.