Belgian police release new details about on-the-run fifth Paris suspect
Comments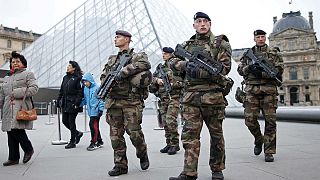 Belgian police have released new details of a fifth suspect in the Paris attacks they want to question.
An international arrest warrant was issued for Mohamed Abrini, who has several prior arrests for theft, on Tuesday. His family says that on November 13 he spent the entire night in Brussels.
However just two days before security footage shows him near the French capital in a car that two days later would be used by the Paris killers.
It is unknown what role if any Abrini played in the shootings.
His name is one of 85 residents suspected of links with Islamic radicals that the Belgian authorities have handed over to local government officials in Molenbeek, the Brussels district that has emerged as a hotspot of radical Islam in Belgium.
Abrini is on the run and the public have been warned not to approach him as he is described as "probably armed and dangerous".