Warning or no warning - tension grows between Russia and Turkey over downed jet
Comments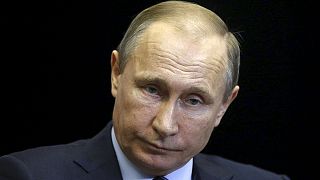 Moscow and Ankara continue to contest the circumstances surrounding Turkey's downing of a Russian jet. Now its over the issue of whether there was a warning.
Turkey's military has released what it says is an audio recording:of the Russian pilots being told to change their heading south immediately.
Much is unintelligible but other military planes in the area say they also heard it.
Turkey's military releases air control warning to #Russian jet

https://t.co/yr2Phca7b4pic.twitter.com/CSn3PVc3qb

—

ANADOLU

AGENCY

(

ENG

) (@anadoluagency) November 25, 2015
Capt Konstantin Murakhtin speaking from the Hmeymim airbase, where Russia's aircraft have been based in in its Syrian campaign, and where he was taken after being rescued, disagrees that there were any warnings:
"There were no warnings. Not via the radio, not visually. There was no contact whatsoever. That's why we were keeping our combat course as usual. … If they wanted to warn us, they could have shown themselves by heading on a parallel course."
Russia has since dispatched the advanced S-400 missile system to Syria. The move is likely to be viewed by Turkey as a stark warning not to shoot down any more of its planes.
So too will be the deployment of a missile cruiser to the Mediterranean.
A furious Russia earlier warned of serious consequences but has since stated it does not intend to go to war with NATO member Turkey.
Turkey military releases audio of "warnings' to downed Russian plane