Jihadist strike on Mali luxury hotel defies French troop presence
Comments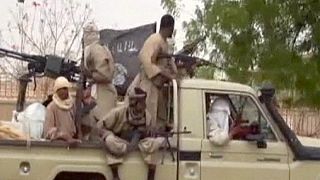 In March this year, the Malian capital Bamako, so far spared from any terrorist attack, saw five people killed — including one Belgian and one French national — by jihadists, at a bar frequented by foreigners.
Jihadists continue to pose a threat, two years after the French military intervened to ensure they spread no further. Today, one thousand French troops are still in Mali, part of Operation Barkhane. Its main mission is to hunt and harass Islamist groups seeking control of the north of the country.
The danger became evident starting in 2012, with three sets of players. Tuareg rebels, supported by several Islamist factions, unilaterally declared an independent state, Azawad, comprising Timbuktu, Gao and Kidal. The Malian army was beaten back.
But the salafist Ansar Dine, and other jihadists, among them AQMI, al Qaeda in the Islamic Maghreb, split from the Tuareg and sought to establish their own Islamic state in the north, governed according to their version of strict Koranic law, Sharia.
France entered the fray in January 2013, with Operation Serval, even though President Hollande had said three months earlier that would not happen. The operation's proponents judged it to be successful. Ten French soldiers were killed.
The jihadists were pushed out of Malian territory. As of April 2013, four months from the launch of the operation, the French pullout began. Its official conclusion was in August last year, with Operation Barkhane following it up. Yet what had seemed to be a swift and effective mini-war did not solve the fundamental problems.
A peace deal finally signed on 20th June this year between the Malian government and the Tuareg rebels did not include the jihadists. They tended their wounds outside the borders, notably in Libya, where it is strongly suspected that new radical influences must be in play.
The deadly Bamako Radisson Blu Hotel hostage-taking of this Friday demonstrates that Mali's security remains uncertain.