Excessive speed caused deadly train derailment in France
Comments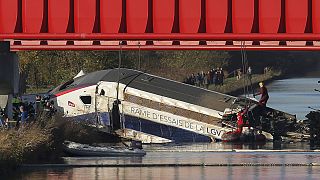 Excessive speed caused the derailment of a high speed French TGV train, in which 11 people were killed.
Train operator SNCF said it entered a bend at 265 kilometres per hour, instead of 176 kilometres per hour, during a test run and started to brake too late.
It was travelling from Paris to Strasbourg.