Lyon cancels 'Fête des Lumières' lights festival over security fears
Comments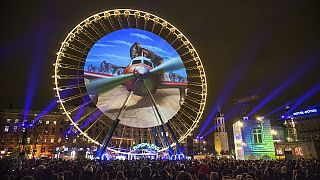 This year's Lights Festival in the French city of Lyon has been cancelled for security reasons following the Paris attacks.
Describing the decision as "painful", the mayor said recent events showed the terrorist threat remained at a "high level".
Instead, he said the Fête des Lumières would be transformed into a tribute to the Paris victims, calling on Lyon residents to light up the city with candles on window ledges, in line with the festival's origins.
It's a blow for business: the four-day event in early
December attracts nearly three million people – well over double the city's population. Hundreds of thousands visit each of the main displays in Lyon's squares.
The main police union had called for the festival to be cancelled, fearing that in the current climate even the sound of a firecracker might cause panic.