Belgium hardens anti-terror measures, rejects allegations of weak security
Comments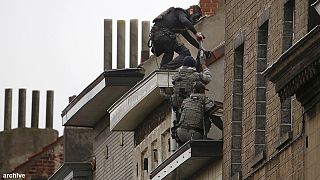 Belgium has stepped up action against suspected terrorist havens in the Brussels suburb of Molenbeek.
I do not accept the criticism aimed at denigrating the work of our security services.
Belgian Police Carry Out Raids, 1 Person Detained – Raids were carried out across the country. https://t.co/Ef7qipPrJn

— Ricky Wison (@RickyLWilson) November 19, 2015
Multiple simultaneous raids were revealed to be under way there, even as the prime minister, Charles Michel, delivered an impassioned speech in the national parliament, rejecting criticism of his security services.
The French government has claimed that Molenbeek is where last Friday's attacks on Paris were prepared — the deadliest in France's history.
Michel reamed off proposed anti-terror steps to be taken: "It's not enough to stop people heading off to combat zones or training. We also have to stop them coming back to Belgian soil if they're not Belgian. Let's make the rule clear: the place for returning jihadists is prison."
The tightened security proposals include stricter border checks, extending the time a person can be detained without charge from 24 to 72 hours if suspected of terrorist links, enabling house searches round the clock, house arrest or deportation for hate preachers and no more anonymity for users of prepaid phone cards.
#UPDATE New raids in Belgium linked to Paris stadium bomber: prosecutors https://t.co/YwcQGTFXSqpic.twitter.com/pIILUkxQJk

— Agence France-Presse (@AFP) November 19, 2015