Two Air France flights diverted due to security threats land safely in US
Comments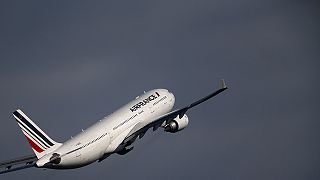 Two Air France flights en route to Paris from the USA which were diverted because of a bomb threat and a security incident have both landed safely .
An Airbus A380 that departed Los Angeles landed in Salt Lake City while a separate flight from Dulles outside Washington DC was diverted to Halifax in Nova Scotia.
In a brief statement Air France said both flights had been the "subjects of anonymous threats received after their respective take-offs."
US and Canadian authorities have confirmed both aircraft had been searched and were safe. All passengers and crew had been safely removed from their aircraft.