Police pay tribute to sniffer dog killed by terrorists
Comments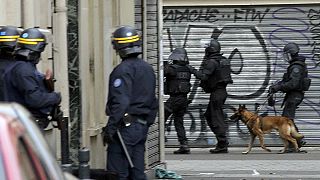 A police dog killed in raid on terror suspects in Paris has been honoured on Twitter.
The Police Nationale paid tribute to Diesel, appararently the only fatality they suffered in tackling a group of up to seven terrorist suspects.
The seven-year-old Belgian shepherd was killed in a raid in the Saint Denis area of the city.
[INFO] Diesel, malinois de 7 ans, chienne d'assaut du #RAID a été tuée par les terroristes dans l'opération en cours #SaintDenis

— Police Nationale (@PNationale) November 18, 2015
The police added that search and attack dogs were "indispensible" in their anti-terrorism operations.
Twitter users paid tribute under the hashtag #RIPDiesel