Paris police widen their manhunt and search for a ninth attacker
Comments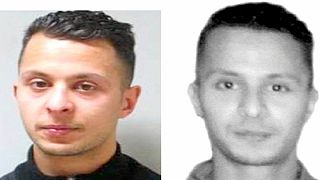 The investigation into the Paris terror attacks is gathering pace with police now suspecting nine assailants were involved in the killings.
Seven attackers died on Friday night but video footage suggests two other men were directly involved and escaped.
New photos of one of them, the Belgian fugitive Salah Abdesalam have been issued. He was stopped by French police three times before escaping back to Brussels. His whereabouts and that of the other unnamed suspect are unknown.
However French police are making progress in unraveling the plot which left 129 people dead. Salah Abdeslam is said to have reserved rooms in a Paris suburb hotel where plastic tubes and syringes were found. He and his accomplices also said to have used a second property to prepare for the attacks.
French police also want to identify another man saying he was one of the suicide bombers at the Stade de France football stadium.
[UPDATE] If you can help the french police to identify this man, please use > https://t.co/j2YxItDcTzpic.twitter.com/mm4uyyAgON

— Police Nationale (@PNationale) November 17, 2015
A judicial official has confirmed the photo is the man suspected of having been registered in Greece as a refugee but the name on the passport, Ahmad Al Mohammad, born Sept.10 1990 from Idlib, Syria, appears not to belong to the suspect.