'Anonymous' hackers' group declares 'war' on ISIL
Comments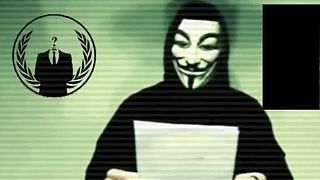 The hackers' collective known as "Anonymous" has apparently responded to the attacks on Paris by declaring war on ISIL in a video posted on YouTube.
In the as-yet-unverified video a spokesperson wearing the group's signature Guy Fawkes mask said the group would use its expertise to wage "war" on the militant group which is also known as Islamic State, ISIS or by its Arabic acronym Daesh.
Despite talk of war, Anonymous is best known for attacking the websites of companies and government agencies whose interests conflict with the free, unfettered spread of information.
Those operating under its banner have in the past disrupted ISIL's social media recruitment efforts and could try to target the group's other communications networks.
One day after declaring war on ISIS, #Anonymous has taken down over 3,800 ISIS Twitter accounts. #OpISIS#OpParishttps://t.co/zAPwBVs7eX

— Anonymous (@YourAnonCentral) November 17, 2015
The declaration is not the first time the "hacktivist" group has targeted ISIL.
After the Charlie Hebdo attacks in January, a Belgian offshoot of the group said it was "declaring war" against "al Qaeda, Islamic State and other terrorists".
It later boasted about shutting down a French website associated with extremists and helping get 1,500 IS-supporting Twitter and Facebook accounts off line.