IOC suspends former IAAF president in wake of doping & corruption scandal
Comments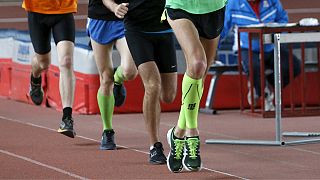 The International Olympic Committee (IOC) threatened punishments for those proven to have violated doping rules and it seems heads have started to roll.
In the wake of the World Anti-Doping Agency (WADA) report, the IOC has provisionally suspended former International Association of Athletics Federations (IAAF) President and IOC member, Lamine Diack.
He is accused of taking bribes from Russians in the athletics world to cover up doping.
Last week, Diack was put under investigation in France on allegations of corruption and money-laundering.
Moscow lab accreditation suspended
The IOC called on the IAAF to initiate disciplinary proceedings against Olympians found to have broken laws on taking banned substances.
Russia maintains the allegations of doping are "groundless", although WADA has suspended the accreditation of a Moscow laboratory used for doping tests.
Head of the Russian Anti-Doping Agency, Nikita Kamaev, said the lab has now stopped operating, following allegations of "systematic doping and corruption."
Kamaev also questioned the reliability of the sources used in the report because they included sports people who had failed doping tests.
Vadim, Zelichenok, Acting President of the Russian Athletics Federation, said "quite a few things in the report were described in a biased way."
Politically motivated?
For some, such as Moscow resident Dmitry, the report is politically motivated:
"I believe that our sports authorities are honest and adequate. The whole history of our sport proves that. They are no worse than sports authorities in other countries, including the US and others. I believe that it is a politically-motivated attack on our sport."