US and Israeli leaders to meet for first time since Iran nuclear accord
Comments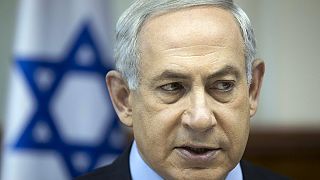 The Israeli and US leaders are holding their first meeting since the Iran nuclear accord was struck.
Relations between the two countries have been strained since the signing of the July deal, which Israeli Prime Minister Benjamin Netanyahu fiercely opposed.
At the Washington talks, he is likely to seek an increase in annual US military aid for Israel.
Netanyahu said discussions would focus on "possible progress with the Palestinians, or at least stabilising the situation with them." Ahead of the meeting, he told his cabinet stronger security for Israel would also be on the agenda.
US President Barack Obama is expected to push for fresh commitment to a two-state solution to the conflict, which has seen at least 73 Palestinians and 12 Israelis killed since October 1, 2015.