Greenhouse gas levels reach record high
Comments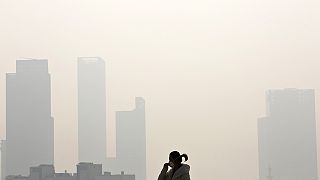 Greenhouse gas levels in the atmosphere reached a record high in 2014, the World Meteorological Organization
announced on Monday.
"Every year we say that time is running out. We have to act NOW to slash greenhouse gas emissions if we are to have a chance to keep the increase in temperatures to manageable levels," WMO Secretary-General Michel Jarraud said in a statement.
#GreenhouseGas amounts in atmosphere hit another new record high in 2014 https://t.co/x8mYh5n7AE#COP21pic.twitter.com/CCbUX8vRL5

— WMO | OMM (@WMOnews) 9 Novembre 2015
His plea for the world to do whatever it can to cut greenhouse gas emissions comes weeks before negotiators from more than 190 countries are due to meet in Paris to try to agree a new UN climate deal.