Toyota cuts sales outlook due to weak Asian demand
Comments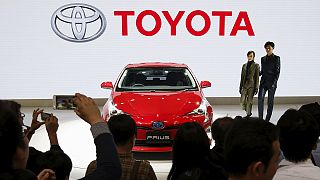 Toyota has revised its revenue forecast for the year downwards by one percent to 27.5 trillion yen ($225.82 billion, 207.7 billion euros), largely due to expectations of weaker sales in emerging Asian countries.
In the July to September quarter the Japanese country was hit in particular by a slump in sales in Indonesia and Thailand.
Although it expects to hit sales targets in China, Toyota says profitability in the world's largest car market is likely to suffer.
Like other carmakers the company has been enjoying renewed growth in the United States.
But analysts say it has a relatively large presence in emerging regions such as Asia where economies are slowing down the most.