UK Police and students clash during protest over university costs
Comments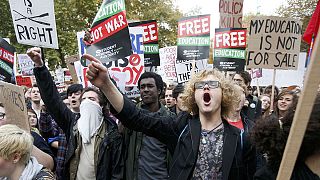 Scuffles broke out between police and protesters in central London on Wednesday as students held a rally calling for the end to university tuition fees.
Police are said to have made several arrests.
The march was organised by the National Campaign Against Fees and Cuts after the British government announced plans to get rid of university maintenance grants for lower income students in England.