[WATCH] Meteor storm turns Thai skies green
Comments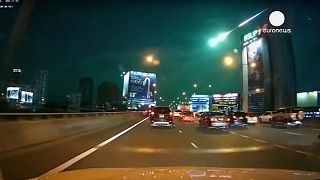 A green fireball believed to be a meteor was seen flashing through the skies above Thailand on Monday.
The incident was witnessed by people across wide areas of the country and caught on a dashboard camera by P'Poo Newchevy in eastern Chonburi province.
The Thai Astronomical Society said that the shooting star, which it identified as a "fireball", did not appear to pose any risk or danger.