Russian passenger plane crashes in Egypt's Sinai desert
Comments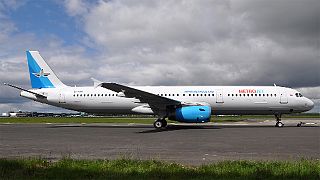 A Russian passenger plane has crashed in the Sinai desert.
The Kogalymavia Airbus A-321 was travelling from the Red Sea resort of Sharm el-Sheikh to St Petersburg.
The Russian aviation authority said that the aircraft failed to make scheduled contact with Cyprus air traffic control 23 minutes after take-off and disappeared from the radar.
There were 217 passengers, and seven crew on board the flight.
Seventeen children boarded the aircraft.
All those on board are Russian nationals.
Update: No survivors likely among 224 passengers in Russian plane crash, say rescue teams https://t.co/o0Woeaoh5epic.twitter.com/sZgk9nTA1z

— PerthNow (@perthnow) October 31, 2015
Egyptian search and rescue teams have located the plane in the Hassana area south of Arish in the Sinai desert.

Russian plane crash: What we know till now https://t.co/K1yeDTyZ3opic.twitter.com/s3bvDQavIH

— NDTV (@ndtv) October 31, 2015
The plane went down in a mountainous area in poor weather.
Authorities say it appears unlikely that there are any survivors.