Polanski slides free of extradition for now, but US can appeal against Polish court
Comments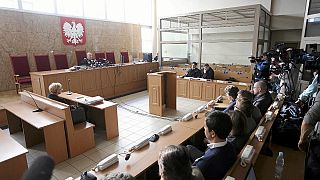 A court in Krakow, Poland, where Roman Polanski is filming for his latest movie, has rejected a US court's application for the director's extradition.
The 82-year-old Franco-Polish Polanski is still being pursued for drugging and sexually assaulting a 13 year-old in the USA in 1977, and then fleeing from what he thought would be a reversal of a plea-bargain, and consequent long jail sentence.
The plaintiffs have a right of appeal and, ultimately, the decision goes to the minister of justice.
"In the court's opinion this extradition would obviously entail unlawful confinement, given the time needed to hand over the extradited person of probably a few months, which includes at least a few weeks in — most likely — difficult conditions not suitable for elderly persons," said Judge Dariusz Mazur.
Polanski's Hollywood haunting doesn't go away, and victim Samantha Geimer has in her adult life gone on record as saying she regrets it took him so long to admit to what he did.
She has also said she wishes no further punishment for her former agressor.
Polanski was stuck in Switzerland for more than half of 2010 fighting a similar extradition demand.