Ukraine: Darth Vader runs for mayor
Comments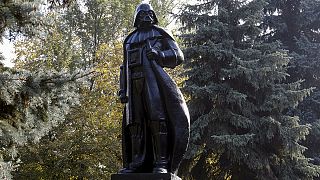 Darth Vader is among the candidates vying for the post of Mayor in the Ukrainian port city of Odessa.
He joins Peking Duck and a man calling himself Putin in the leadership race.
A statue of Darth Vader recently replaced one of Lenin in the town, as part of an ongoing effort to erase traces of Ukraine's Communist past.