Sorge soars to take historic second Red Bull Rampage crown
Comments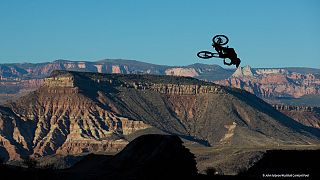 Bigger and badder than ever before the Red Bull Rampage once again saw freeriders tear up the rule book on death-defying stunts.
Virgin in southern Utah proved to be the perfect backdrop for this event and the competitors didn't disappoint.
After missing the last two Rampage's through injury, Canada's Kurt Sorge seemed to have a point to make as he returned to take the title, and thus become only the second rider in the competition's history to do so.
Spain's Andreu Lacondeguy was second with the Canadian Graham Agassiz third.