Former Real forward Raul to retire in November
Comments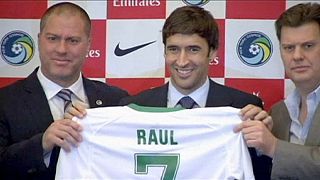 Former Real Madrid star Raul is to retire from football next month following a glittering career that has spanned 21 years.
The 38-year-old, who is widely regarded as one of the game's finest talents, currently plays for the New York Cosmos one tier below the MLS and will look to end his career on a winning note as the club attempt to win the championship title.
The six-time La Liga and three-time Champions League winner also serves as a technical adviser for the franchise's youth academy and is expected to take over on a full-time basis after he retires.