Backlash for Polish author who questioned the national narrative of tolerance
Comments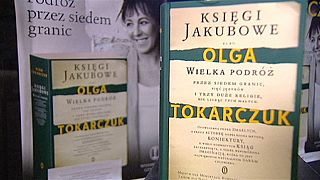 A Polish author who has won one of the country's most prestigious literary awards says she has been called a traitor and received death threats for questioning the country's record on tolerance.
#Olga Tokarczuk was given the Nike Literary award on the 5th of October for her latest work, "The Books of Jacob".
In a statement after the cermony, she accused Poland of whitewashing its past.
"I think we need to go over our history again without covering up all the terrible things we did as colonisers, the biggest national group suppressing the minority as slaveholders and murderers of Jews."
There has been an angry response to the author's comments, with some accusing her of treason and advising her to leave the country.
A group called the Nowa Ruda Patriots warned her she would never feel safe in Poland again.
An investigation has been launched.