Far-right makes gains in Vienna's city hall elections
Comments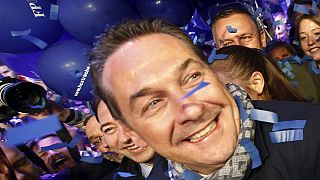 A far-right populist party in Austria has scored its best ever results in the election for Vienna's city hall.
Support for The Freedom Party leaped to 31 percent , up more than five percentage points from the last election five years ago.
Although they didn't win, their garnering of almost a third of votes gave the governing Socialists a fight.
Heinz Christian Strache, leader of the Freedom Party of Austria (FPO)
" Today Michael Haupl (Socialist mayor) is really one of the losers of the election, together with the Greens and the OVP (The Austrian People's Party). Because for them their attitude is one of business as usual. They are not ready to take democratic results seriously. "
Vienna's mayor fends off far-right challenge to hold on to power http://t.co/WK3Qqs3J6p

— – (@KangenGaa) October 12, 2015
The Socialists (SPO) recorded a lower than usual vote, scoring just 39.5 percent – down five on the last outing and their worst showing in Vienna since World War ll. It's thought they lost support over their open door policy towards migrants.