Families brace for 'final' MH17 air crash report
Comments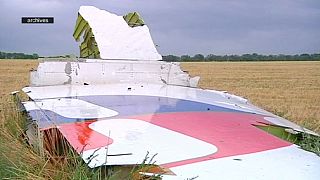 The final report about what caused a Malaysia Airlines plane crash last year is expected to be published by the Dutch Safety Board on Tuesday (October 13).
Flight MH17 broke up high over eastern Ukraine last July, in territory held by pro-Russian rebels, killing all 298 people on board, mostly Dutch citizens.
Victims' families will be the first to know the findings of the investigation at a Dutch military base where parts of the plane have been reconstructed.
The Dutch prime minister will then hold a news conference.
The report is expected to conclude the plane was brought down by a Russian-made BUK missile, but under rules governing flight crash investigations, the board is not authorised to apportion blame.
A preliminary report issued last year said the Boeing 777 flying from Amsterdam to Kuala Lumpur likely was hit by multiple "high-energy objects from outside the aircraft," fuelling widespread speculation that it was downed by a surface-to-air missile, likely a Russian SA-11 system known as a Buk.
Western authorities have pointed blame at the rebels who were fighting Ukrainian government forces in the area where wreckage plunged to earth.
Russia has denied that and blamed the Ukrainian forces, who also denied downing the plane.
MH17: Look back on the Malaysia Airlines plane crash in Ukraine ahead of final report's release
http://t.co/oz6migjjtO

—

ABC

News (@abcnews) October 10, 2015