Ebola-infected Scottish nurse readmitted to hospital
Comments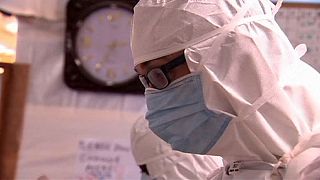 Pauline Cafferkey, the Scottish nurse who contracted Ebola in Sierra Leone has been readmitted to a hospital isolation unit.
Medical personnel confirmed the virus is still present in her body, but it is not believed to be contagious.
"The risk to the public is very low. In line with normal procedures in cases such as this, we have identified a small number of close contacts of Pauline's that we will be following up as a precaution."
Close contacts of the nurse are, reportedly, undergoing check ups.