Greek police crack migrant smuggling gang
Comments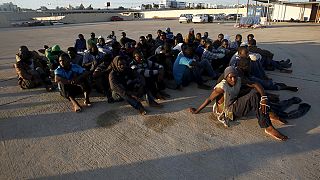 Greek police have arrested 12 people and confiscated hundreds of fake identification documents after breaking an international migrant trafficking ring.
Officers raided apartments and other locations across Athens. The gang gave fake asylum registration papers to migrants arriving on Kos, charging them 3000 euros.
Hundreds of thousands of migrants and refugees fleeing conflicts and poverty are being exploited by smugglers. More than 400,000 have arrived in Greece this year according to the United Nations refugee agency UNHCR.