Former FIFA vice-president threatens to sue Sepp Blatter
Comments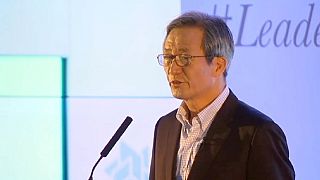 South Korean Chung Mong-joon says he plans to sue FIFA President Sepp Blatter for damages and compensation of more that a hundred million dollars on grounds of embezzlement.
Former FIFA vice-president Chung revealed this week he is under investigation by its ethics committee and said it had "sabotaged" his bid to succeed Blatter .
"Back in 2002 during an exco meeting I asked President Blatter about his salary and expenses but he refused," Chung told a press conference on Wednesday. "Naturally for President Blatter to get paid without exco (executive committee) approval is embezzlement. That is why I plan to sue Mr Blatter on his embezzlement in court."
Chung sat on FIFA's executive committee for 17 years until 2011 and claims he was the lone voice of criticism of Blatter for much of that time.
"Mr Blatter wants to stay on and to oversee the reforms and the next presidential election. The target of reform – Mr Blatter – should not be allowed to oversee the reform process. Mr Blatter, in short, is a hypocrite and a liar."
Chung said he had been advised by his Swiss lawyer that he could sue Blatter for "damages and compensation proportionate to the damage inflicted on FIFA.
The South Korean added that if he were he to be successful then any damages paid should go back to FIFA for investment in football development.