Ex-IMF chief's passport revoked as fraud charges investigated
Comments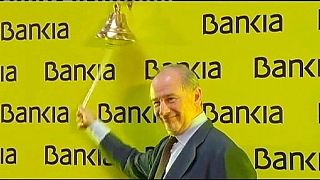 Former International Monetary Fund chief Rodrigo Rato has had his passport revoked.
It was withdrawn as part of an ongoing investigation into claims of money laundering and fraud during his time in charge of former Spanish lender Bankia.
Rato, formerly Spain's finance minister, will also be required to report to a Madrid court each month.