Columbia drug lord dies in air force bombing
Comments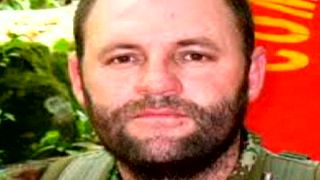 One of Colombia's most wanted drug lords died in a an air force bombing on Friday according to its government.
Victor Ramon Navarro, known as 'Megateo', was killed in a raid in the north of the country close to the border with Venezuela.
Navarro had offered a five million dollar reward for his capture.
His killing is the biggest coup for the government since the death in 2011 of Alfonso Cano, the leader of the Revolutionary Armed Forces of Colombia rebel group, known as FARC.