US military plane crashes in Afghanistan, killing 11
Comments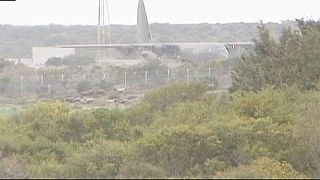 A U.S. military transport plane crashed at an airfield in eastern Afghanistan shortly after midnight on Friday, killing all 11 people on board.
The U.S. military said six of its service members and five civilian contractors were killed in the crash.
The plane came down at Jalalabad airport, east of the capital Kabul.
The Taliban movement seeking to overthrow the government has claimed its fighters shot down the aircraft, but the U.S. military said there were no reports of enemy fire at the time and that the crash was an accident.
It came amid fierce clashes between Afghan troops and Taliban militants, who stormed through the strategic northern city of Kunduz on Monday.
Afghan troops have since reportedly recaptured key parts of the city.