Uber executives in court in Paris
Comments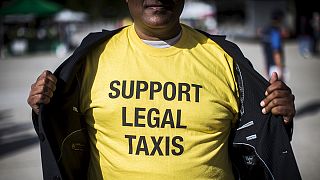 A French court has delayed a criminal case against two Uber executives until mid-February.

Two Uber France executives face trial over outlawed low-cost service http://t.co/2Hn6ONGTBUpic.twitter.com/I9ckK8wTYx

— Haaretz.com (@haaretzcom) September 30, 2015
They are accused of operating an illegal transportation service using non-professional drivers.

2 Uber executives face trial in France over low-cost service (PTI) pic.twitter.com/KlcIiXSSPR

— TIMES NOW (@TimesNow) September 30, 2015
The judge said more time was necessary to provide documents and files requested by Uber's lawyers.