Malian man faces war crimes court over Timbuktu destruction
Comments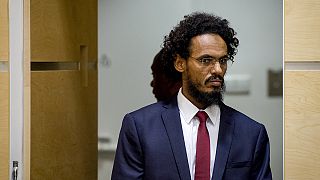 A man accused of ordering the destruction of
historic buildings in Timbuktu in Mali has appeared before the International Criminal Court in The Hague.
Alleged Islamic radical charged in destruction of Timbuktu mausoleums appears… http://t.co/YBvbx45GW1 via @FoxNewspic.twitter.com/LKvLQC9gXC

— Raphael Gluck ツ (@einfal) September 30, 2015
The alleged al-Qaeda-linked Islamist, Ahmad al-Faqi al-Mahdi was handed over to authorities by Niger over the weekend.
Nicknamed the "City of 333 Saints," Timbuktu was overrun by Islamists in spring 2012.
By July militants had destroyed a number of the city's fabled mausoleums dating from the 15th and 16th centuries when Timbuktu was famed for its economic, intellectual and spiritual activity.
ICC to try Islamist leader for destruction of Timbuktu tombs http://t.co/TAUIAcb75Cpic.twitter.com/GNEaRDljVw

— Y u no breaking news (@discoveringabot) September 26, 2015
Faqi is alleged to have jointly ordered or carried out the destruction of nine mausoleums and the city's Sidi Yahia Mosque.
ICC investigating Timbuktu #heritage destruction by militants in hopes of criminal prosecution http://t.co/b3cciJVMwhpic.twitter.com/TpvCC43xkK

— Integrated Heritage (@IHProject) July 31, 2015
The court will announce if Faqi is to stand trial in January.