Yannick Noah on the hunt for Davis Cup glory again
Comments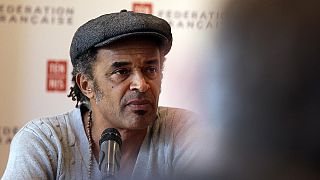 Yannick Noah has been named France's new Davis Cup captain. The grand slam winner, Davis Cup winner and iconic French sportsman was in charge of the team on two occasions in the 90s.
He wants to bring tennis's top team trophy back to France. They last won the trophy in 2001 and Noah wants to see the same assets in the team again which helped them triumph then..
"It's a question of letting the very good players play, to assure these players, when they play for the French team, that they arrive in the best conditions. I have the impression – and I did not hide my thoughts – that hasn't been the case for years. I have this crazy hope to get things going again, to create again and to reorganize things," he said.
Les Bleus were beaten in last year's final, their third at that stage in 13 seasons. He believes the generation led by Jo-Wilfried Tsonga can help land the trophy for the 10th time.
Yannick Noah was the last Frenchman to capture a grand slam title.