Volkswagen's 'Total Recall': oh yeah, we cheated
Comments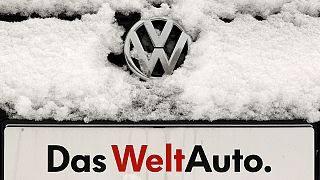 The world's number one car maker's image is taking a beating, and with it the very credibility of clean diesel technology. Volkswagen's name has been blackened by the accusations levelled at it by the US Environmental Protection Agency. Experts say openly: 'Volkswagen has been cheating'.
You know what? Let's test a couple of passenger diesels here in the US and show that you can actually meet the standards.
Analyst Sam Abuelsamid, at Navigant Research, said: "The EPA is accusing Volkswagen of essentially putting a cheat code into their engine management system for these diesel engines that would enable them to pass the emissions tests and also smog tests in states like California and other states, while emitting far more than the allowable amount of NOx during real-world driving."
'NOx' refers to nitric oxide and nitrogen dioxide, air pollutants that can provoke smog and acid rain and react with ozone. They are also linked to asthma and other respiratory ailments.
The NGO International Council on Clean Transportation (ICCT) revealed it was VW's vastly differing test scores that called for special attention.
Drew Kodjak, ICCT Executive Director, said: "We were aware through our testing and other testing that light duty diesel, or passenger vehicles, their NOx emissions were very high in Europe. And so we thought, you know what? Let's test a couple of light duty diesel vehicles, passenger diesels, here in the United States and show that you can actually meet the standards, not only in the test, but also in real world driving conditions."
The ICCT got the University of West Virginia involved, actually seeking confirmation that these diesels were cleaner.
The Center for Alternative Fuels, Engines and Emissions (CAFEE) Interim Director Dan Carder said: "Under real world operating conditions the emissions levels were much higher than the certification levels that the manufacturers had reported to the regulatory agencies. And we saw huge discrepancies — one vehicle 15 to 35 times the emissions levels, another vehicle 10 to 20 times the emissions levels."
Onboard software — some sources say on all VW's TDI cars — gives them a sort of self-awareness, knowing when they are being tested, and switching to 'best behaviour' mode, dropping emissions way down.
Carder went on: "They know the speed and load set points that the engine or vehicle will encounter during certification testing. They know what questions basically will be on the exam before the exams happens. When you look at real world or in-use testing it's whatever the driver is demanding."
The ICCT took its findings to the authorities in May 2014; they conveyed them to VW, but only the prospect of withholding certification made the company finally admit it had installed a defeat device.