Volkswagen diesel components supplied by Bosch
Comments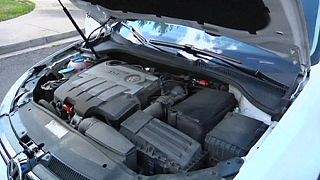 The German auto supplier Bosch says it delivered components for regulating diesel exhaust systems to Volkswagen, which is at the centre of a US investigation into rigged emissions tests.
In a statement the company said 'we produce the components after specification of Volkswagen'.
Asked whether it had supplied the electronic module central to the probe, Bosch said 'we supply components for exhaust after-treatment to several manufacturers. The integration is the responsibility of the manufacturer'.
Volkswagen is accused of fitting thousands of cars with software allowing readings of pollution levels to be falsified.