Volkswagen to face criminal investigation in US over emission fraud
Comments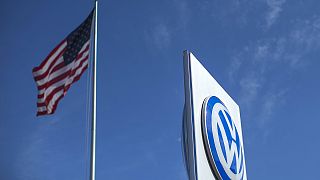 Europe's number one carmaker Volkswagen is bracing itself for the worst after it was caught cheating California's stringent emissions tests.
The US Justice department has opened a criminal prosecution case against the Wolfsburg firm, and the Environmental Protection Agency is now going to investigate other car companies, just in case.
"It's fair to say that we are quite concerned by some of the reports that we have seen about the conduct of this particular company but ultimately this is the responsibility of the EPA to take a look at it and that is exactly what they are doing," said White House spokesman Josh Earnest.
Volkswagen's share price has already taken a 20% hit because of their car crash of a decision to dodge emission controls, and now other carmakers will have to suffer the same scrutiny.