Tsipras says Greeks want stability, Greeks say they want reform
Comments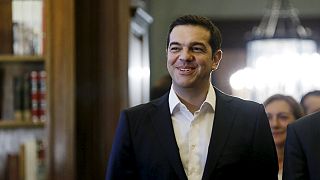 The leftist Syriza's Party's election victory sends a clear message to Europe, a euphoric Alexis Tsipras told journalists. Greeks are interested in a stable government, which will serve for a full, four-year term.
Following internal problems, Syriza is now strong, he added, and will once again form a coalition with the right-wing Independent Greeks.
But columnist Voula Kehagia says Greeks want reform:
"Greek society wants to move away from the old political system and the message of this election is not just the reaffirmation of Alexis Tsipras' potential, but also the rejection of the old political establishment."
Political analyst Angelos Koveos added:
"Mr Tsipras apparently chose the right timing for the election, just before the tornado of the new austerity measures breaks out."
A busy time lies ahead for Tsipras. On Tuesday (September 22) he will chair a party meeting, then on Wednesday he will attend an emergency European Council meeting on migration.
All this while satisfying Greece's international lenders that the country will meet the terms of its latest bailout package.
So will he have time to make the changes needed?
Euronews reporter Stamatis Giannisis reporter says:
"In the last nine months, Alexis Tsipras has managed to win two national elections and a referendum. The question now is whether he will be equally successful in pushing forward with the reforms he agreed with the country's lenders last July and drive the badly-damaged Greek economy back onto the road of growth."