IOC will conduct own research to make sure each Olympic bid for 2024 Games is popular
Comments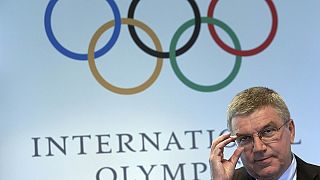 The International Olympic Committee confirmed Wednesday it would conduct its own research into public confidence placed in each of the five cities bidding for the 2024 Olympics.
Hamburg, Paris, Rome, Budapest, and Los Angeles were officially named as candidates for the 2024 Summer Games earlier today, after they all declared their intention to bid by the deadline which expired at midnight on Tuesday.
"The IOC wants to send the athletes only in cities where they are welcome," IOC President Thomas Bach told Reuters in an interview.
"To ensure the measurement of this public support, the IOC is doing its own confidential polls at the same time in all five candidate cities, so that we get an objective result which we then can compare.
"It is up to the city how to demonstrate this support, there are many different means, different legal systems, all over the world so this is up to the city."
The announcement comes after the IOC suffered a disappointing campaign for the 2022 Olympics, where only two cities – Kazakhstan's Almaty and the eventual winner Beijing – actually bid for the Games.
Four other cities, including Oslo, Munich, Krakow, and St. Moritz, all pulled their bids after public referendums voted against hosting the expensive multi-sport event.
So far for the 2024 Summer Games, only the Hamburg bid will be subject to a public referendum. But for the German port city which has never hosted the Olympics, unlike its predecessor Munich, support is thought to be high.
Bach welcomed Hamburg's move, but added: "In order to be sure, to be neutral, in order to be objective we do our own work."
Bach said that he was particularly pleased with the introduction of the new so-called invitation phase, which has allowed the IOC to monitor and be in dialogue with candidate cities from the very start of the process.
"It is showing very positive results, with this Agenda 2020 we have changed the whole procedure for being a candidate," he said. "Now, we are inviting the candidates to tell us their vision for their cities, and how the games would fit best into this vision."
"This has produced this very strong field and has also produced what we wanted to achieve, a very diverse field and a very creative approach to the organisation of the Olympic Games."
And in a change from previous IOC protocol for deciding Games hosts, in line with Agenda 2020, all five cities will progress to the final round of voting, which will take place in September 2017. Previously, only two candidates made it to the final round.