[Live] All the Rugby World Cup news in one place
Comments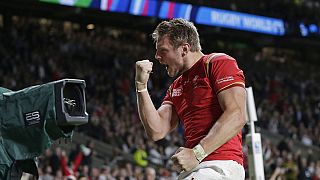 Follow the 2015 Rugby World Cup live on euronews.com with the following live feed featuring Jonah Lomu, Mike Tindall, Shane Williams, David Campese and other legends of the game.
From September 18 and troughout the RWC2015, you will find here everything you need to follow the tournament: live match feeds, scoreboards, videos, breaking news, team updates, pictures and all the latest relevant social posts.
Follow the Rugby World Cup live:
Feeds provided by KICCA and Snack Media.