Armenia: dozens arrested at protest against electricity price rise
Comments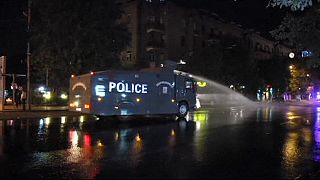 Around 50 people have been briefly detained in the Armenian capital Yerevan after protesting against a hike in electricity prices.
They had been blocking a main road in the city.
There has been a wave of street protest against the price increase, which took effect on 1 August.
Those detained were soon released, but some have been charged with public order offences punishable by fines.
In June, the state regulatory commission decided that electricity prices should rise after the distribution company, a subsidiary of Russian firm Inter RAO, asked for a price hike, citing a decline in the dram currency.
Armenian officials have described the planned increases as justified, but the government decided that it would partly cover the rise.
The government approved an increase of 16.7 percent per kilowatt, below the 30 percent requested by the distribution company, but still to high to calm protesters.